Posted by Editor in Go and Explore
on Mar 28th, 2016 | 0 comments
5 Must-Experience Festivals from All over the World
Whether it's a celebration of art, food, music or culture, there's always a wonderful festival going on somewhere in the world. These festivals bring together tourists and locals alike to produce the most wonderful memories to look back on. If you love getting a good dose of local flavour on your trips outside Singapore, consider adding going to these festivals on your travel bucket list.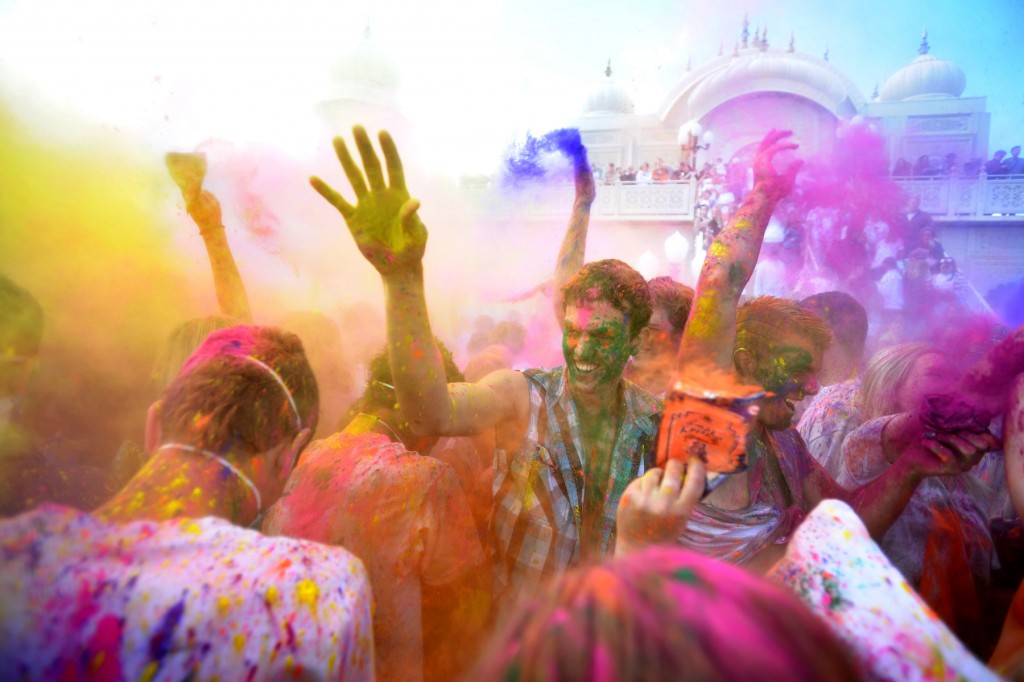 Holi
Celebrated In: Cities throughout Nepal and India
Date of the Festival: Last lunar cycle of winter during February or March
Who Should Attend: Locals and tourists looking for a good cultural experience, and those who won't mind getting a little messy in the process of celebration.
Commonly known as the festival of colours, Hindus and non-Hindus alike gather to celebrate the triumph of good over evil as they welcome spring during Holi. While celebrating, participants scatter on the streets to throw brightly coloured powder dyes on each other. Most people use the festival as an opportunity to mend relationships, forgive others, and leave their conflicts in the past. Although it's commonly celebrated in India, Holi gained popularity in recent years and has been celebrated in many cities throughout the world.
Rio's Carnival
Celebrated In: Rio de Janeiro, Brazil
Date of the Festival: Monday before Ash Wednesday
Who Should Attend: Locals and tourists who love dancing and music, as the carnival's a pretty lively event.
Carnival is celebrated in several cities and towns, but the one in Rio is among the largest and most popular. Expect non-stop partying, dancing, merriment and music for five straight days. If you're thinking of going all out on the celebration, consider renting a costume and participate in the parade. Other than that, street parties, balls, and concerts are also held during the event. So with this number of festivities and events taking place during Carnival, make sure that you plan your trip well beforehand.
La Tomatina
Celebrated In: Buñol, Spain
Date of the Festival: Last Wednesday of August
Who Should Attend: La Tomatina is not for the faint of heart since you'll be in crowds and covered in tomatoes from head to toe. That said, it's one of the most unique festivals out there so it's great for someone looking for an unforgettable experience during their trip.
Considered as the biggest food fight in the world, this messy festival takes place in Buñol, Spain. During the celebration, revellers throw over a thousand pounds of tomatoes in the streets. The tomato fight lasts for an hour, but other events take place during La Tomatina as well. Apart from the tomato fight, cooking contests, parties, dancing and music are also key parts for the celebration.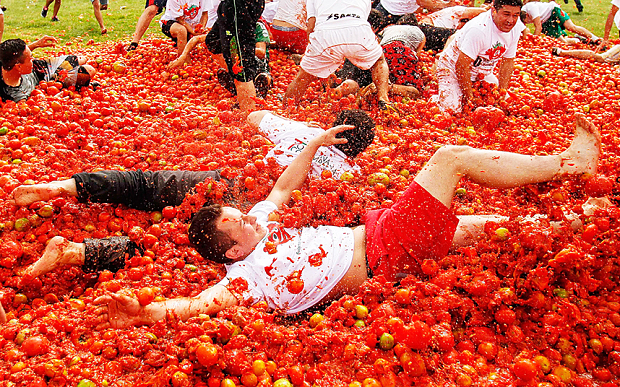 Oktoberfest
Celebrated In: Munich, Germany
Date of the Festival: Mid-September until October
Who Should Attend: Beer lovers and those interested in learning the German culture.
Millions of visitors flock in Munich just to experience Oktoberfest, an iconic and well-loved festival in the world. Visit one of their famed beer tents to find and taste Oktoberfest beers made in Munich. Each beer tent has its own atmosphere and vibe so visit each tent to see which one suits you best. Apart from beer, prepare for lots of live music and traditional food options – and if you really want to get into the Oktoberfest spirit, simply rent and wear the traditional garb of the festival.
Sapporo Snow Festival
Celebrated In: Sapporo, Japan
Date of the Festival: Second week of February
Who Should Attend: Tourists who don't mind chilly temperature, and are interested in Japanese culture and arts.
Over two million tourists gather in Sapporo every year to experience the Sapporo Snow Festival, a celebration that exhibits incredible ice and snow sculptures imaginable. For an entire week, the city is turned into a real life winter wonderland with ice sculptures displayed throughout the city, including the downtown area. Aside from the sculpture exhibitions, snow-themed activities like snow mazes and slides are also held to entertain the visitors. If you're done marvelling on the beauty of the sculptures, simply head to the Nijo Market for some incredible food options that'll surely warm you up.
Experiencing festivals from other countries really makes a trip more memorable. So ensure that you list down these festivals on your travel bucket list, and experience all of them on your next trips.