Posted by Editor in Reports
on Jan 30th, 2014 | 0 comments
The Singapore Exchange, together with the National Trades Union Congress Employment & Employability Institute, decided to launch a pilot program to help potential stockbrokers and trading representatives develop their skill and knowledge for job placements. If you want to grab this opportunity, you should do your best to know whatever you need about the profession. But before anything else, you need to know the functions of stockbrokers. Functions of stockbrokers or trading representatives include: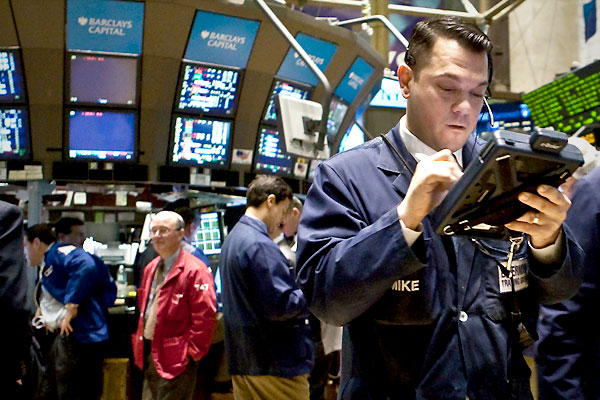 Service Clients
Regardless of where you are based, you should know that the basic function of a stockbroker is to service clients. Your clients may come from different firms but the rules for engagement are the same. If you successfully executed the transactions of your clients, you will then be given a commission.
Increase Number of Clients
It was mentioned earlier that stockbroking can give you an opportunity to be an entrepreneur. You can practice your entrepreneurial skill when you advertise and market your services to entice more clients. You need to increase your client's number by looking for new businesses from the public.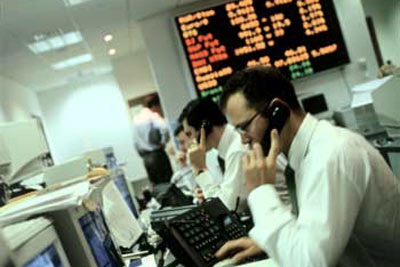 Assist Clients' Execution Problems
It is your function to assist your clients when they have execution problems. You have to expect that clients will come across different execution problems (like compliance or operational issues). With that, you have to help your clients and make sure that you guide them in any way.
Assist Clients Looking for Products
Stockbrokers are asked by their clients to help them look for products that can yield or generate more income or any product that will give them more advantage. You have to assist your clients when they are looking for products be it commodities or fixed incomes.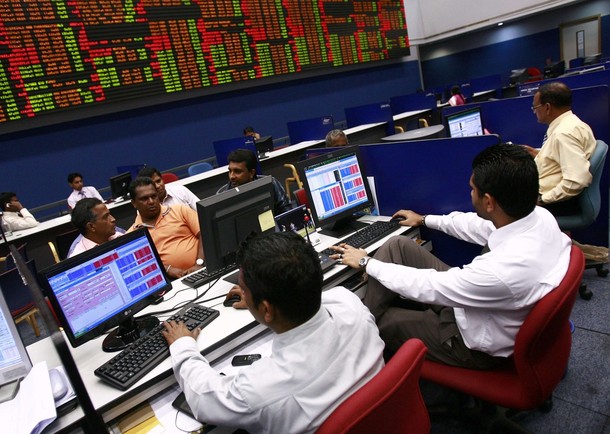 Assist Firms
Stockbrokers can assist the firms when they need help with moving inventories or investment/banking operations. If you want to be a broker, you need to understand the needs of your clients and how to help them. You have a crucial part when firms ask you to look for resources to increase or raise investments.
If you think you are up to the challenge, you have to seriously consider this. Do not worry because other stockbroking firms will work closely with the two to bring forth positive results. If you have more questions, you can ask at NTUC and clarify some things. This is a once in a lifetime opportunity. Do not let it pass.
Posted by Editor in Reports
on Jan 18th, 2013 | 0 comments
Hiring a professional painting service is can mean minimum stress when repainting and renovating your house, apartment, condo or even your office. Painting on your own can turn out to be a daunting task, particularly if you are not extensively experienced in the paining industry. Painting is way more than just smearing the choice paint onto your walls. Whether you wish to renovate your home with the antique decorative beauty and rarity or just in a rhetorically stylistic manner, then hiring professional painters will be your best bet. There are substantially many distinctive painting services in Singapore that are ready to assist you in undertaking the above home improvements by guaranteeing professional painting to rejuvenate your house's beauty.
Choosing credible and reliable painting products in Singapore can be a disheartening and disappointing task, particularly when you have no paint information background. A professional choice painting contractor will help you select between latex paints and oil based paints. Moreover, a professional painter knows the best shade to accompany your home's furniture and appliances, and as such, he will offer you highly professional advice on the exact painting theme and design to incorporate into your home. A reputable painting contractor or even the best painting services in Singapore will advise you accordingly on the top notch quality painting materials to purchase, and where to buy them at considerably low prices. Compared to do-it- yourself painting jobs, house painting services are extensively skilled and equipped, and they certainly excel in their painting performance duties. This substantially helps reduce house decor maintenance costs because these professional painting jobs are durable, capable of withstanding harsh conditions like wear, decay and tear. Certainly, this reduces the upkeep and maintenance expenditure. Many of the high graded expert painters are protected and guarded by a credible Singaporean insurance policy. Consequently, these painting contractors are indemnified against any losses incurred by their careless actions. This renders them vastly reliable and credible for all house painting jobs.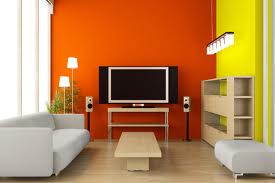 Hiring a professional painting Singapore-based contractor is actually like purchasing a new vehicle. This vehicle is intended to be useful for a considerably long period of time, principally depending on the quality and warranty of the vehicle. The better you safeguard and service your vehicle, the longer it lasts. This also applies to house painting. The professional house painting services should guarantee uttermost quality in the painting job. Often at times, painting done by professional painting contractors survive for ages without any paint peel offs. Unlike the professional painting, unprofessional painting can bring about high maintenance and repainting costs, which can certainly be averted. Often at times, well trained and extensively experience painters do the assigned painting job in just a matter of hours or days. With these professional painting services at your disposal, you don't have to thoroughly prepare for the painting job just to get it right. Furthermore, you are exempted from buying expensive painting materials and equipment which these professional painters have. Remodeling and renovating your home has now become an easy venture for everyone, particularly with the given affordably priced painting services.
Just think about it; you will have no abnormal out of pocket costs for any painting supplies or paint, you won't have to spend an obscene number of hours painting, you won't have to do any cleaning, you won't even have to worry about painting to uttermost precision. Isn't that simply thrilling? Getting your house refurnished is well within the reach of everyone's means and budget, and hiring a professional painting contractor is the best option. Never overlook the significance of a reputable painting contractor in any house remodeling venture because they are the individuals to return your house to its former glory.