Posted by Editor in Beauty Tips
on Apr 23rd, 2015 | 0 comments
Although your 20s was said to be a decade for experimentation and finding yourself, this shouldn't apply to choosing your haircut. Here is a collection of flattering haircuts for young ladies, which you'll surely want to have even in your 40s.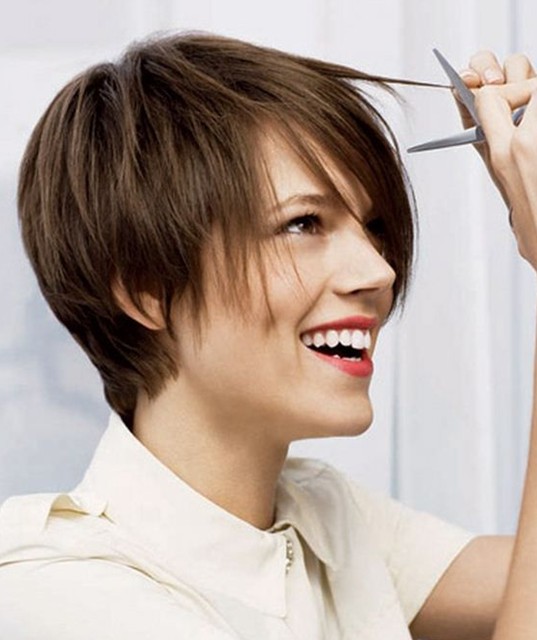 Softened Pixie
Softened pixie is among the haircuts that clearly shows individuality, since this hairstyle will really let your personality cut through. For a younger and more versatile look, keep your hair longer on top, accompanied with some soft edges on the back and around your ears. Temper your unruly curls and give shape to your finer strands by massaging a lightweight styling cream on it, regardless if you're going for a windblown ease or for a clean precision.
Razored Lob
A lob, or a long bob, is another style that's flattering for almost anyone. It can simply be swept into a messy ponytail, and look perfectly tousled in the morning. For an edgier touch, expert stylists recommend a shoulder-grazing cut with softly razored ends. This will make the cut cleaner, but still in shape.
Mid-Length Layers With Side-Swept Bangs
Unlike Kate Upton, most of us don't spend our weekends posing for photo shoots, but that doesn't mean that we can't copy her long bangs and lush layers. The trick to having such lush layer is to have your hair perfectly layered. It's the choppy pieces underneath that retains the shape and lift of the hair. If you want to make it look bouncier, massage some good amount of hair mousse into your damp hair. For the bangs, ladies with unruly waves or heavy curls are often advised to keep its length a little longer, because having it cut above your chin will just make your hair puff up.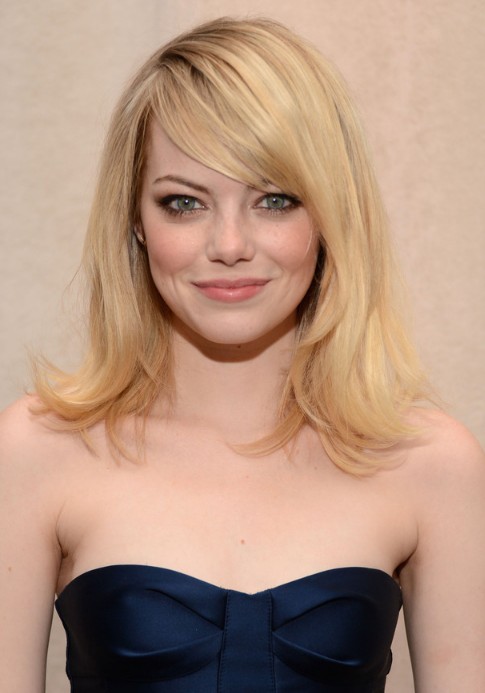 Long and Layered
Choppy, long layers is what adds hair volume. Keep your hair long and healthy by having an eight-inch trim every two months. Have your hair cut at chest-length with a little layering at the bottom to get that beach wave fullness. For thinner hair, add on some soft layers under your jawline to create enough shape and volume. Style it off using some good hair wax, and if it starts to look limp, freshen up your roots with a dry shampoo before going to bed, and just give it some good shake in the morning.
Long and Layer-Free
What makes this cut flattering for almost any shape is that the absence of the layers opens up the face. If you have wide cheeks, and soft features, a haircut that hits just below the shoulders is perfect for lengthening the shape of your face. However, this cut isn't fit for every hair texture. For curly or very thick hair, opt for a layered haircuts. The same thing goes for women with superfine hair as this style has a high risk of giving your hair a rather flat look.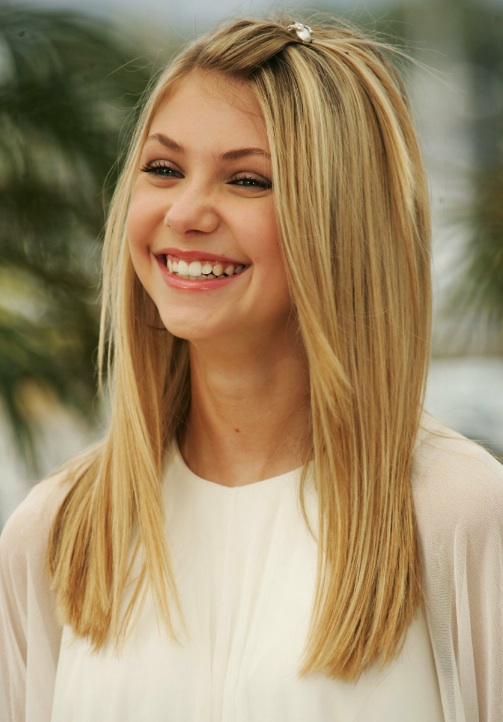 Keeping your hair perfectly trimmed and styled is important. Not only does having a good haircut boost your confidence, it also makes you look more gorgeous. So, visit your stylist now, and have any of these haircuts tested out on your crowning glory.