Posted by Editor in Lifestyle
on Sep 19th, 2018 | Comments Off

on 7 tips for a hyped adult sleepover
If you're in your 20s or even just barely past it, those sleepovers might be well out of the picture. Those stuff are for teens and in-betweens right? You're way past those awkward, pucker-faced nights and pajamas just don't work for you anymore.
But sometimes the heart wants what it wants. That teen in you screams for another round of those nights when you spend with the platonic love of your friends. Because as you pass that line between adult and teen, platonic is as rare as your before 5am waking time.
So here are a few tips to make your adult sleepovers one of the best in your history of sleepovers:
1. Prepare DIY desserts
What better way to start your stay-in night with a good dessert? All the experimenting and shuffling in the kitchen for ingredients you hope you have will surely make you reminisce all those earlier days with your friends. Nothing like a task to keep you busy, and actually have a reward of sweet sugary goodness right after. You'll need a good kitchen with the right equipment for the baking, as well as a good stock of ingredients and a whole lot of patience. Since recipes are readily available online, resources aren't an issue. So start choosing between brownies, crepe or waffles and get your mini cooking show started.
2. Drink up
If you and your mates are of age then there's no stopping you from enjoying a night in with just the right amount of booze. Take your pick and a quick trip to the store will give you a good night of booze, friends and stories.
3. Dance parties
Since you've already had a drink or two, you might want to turn up the volume and just lose yourself in a good song. You may want to choose the era and hype up those moves. Nothing like a good dance with your mates to shake off the week's stress at work. If you have the facilities for this, the better. An xbox session with your friends could surely bring in a flood of nostalgia from when you just did this on the streets or in the hallways after school.
4. Mini spa session
There's just something appealing with a little pampering time with your girls. Whether it's a complex procedure like a footspa or just as simple as a moisturizing mask, you and your girls could surely use a little freshening up despite the late hour. Matching mani pedis could also do well for your incoming week.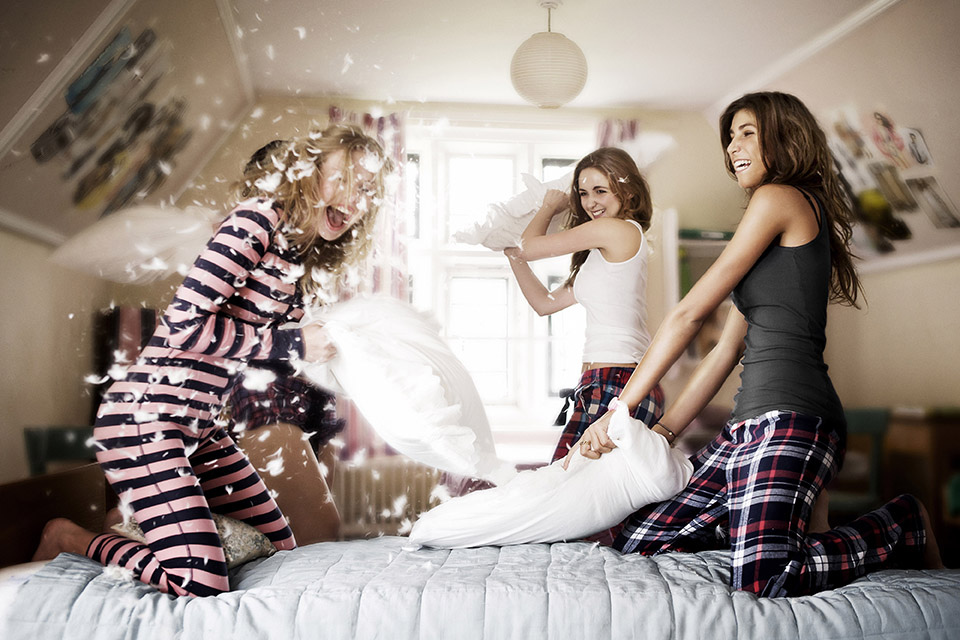 5. Build a fort
Who says pillow and blanket forts should stay in our past? Our children might thank us for our skills in the near future. Keep the atmosphere cozy with a fort that's sure to keep you warm throughout the night. If and when you actually decide to sleep.
6. Movies
This is a must in any sleepover. Keep those movies well-stacked and well-arranged because your friends might need a specific genre any night. Sleepovers are meant for binge watching, so make sure those tissues and snacks are well stocked too. From chic flicks to drama to action to horror, there's nothing a relaxing night in front of a movie can't fix.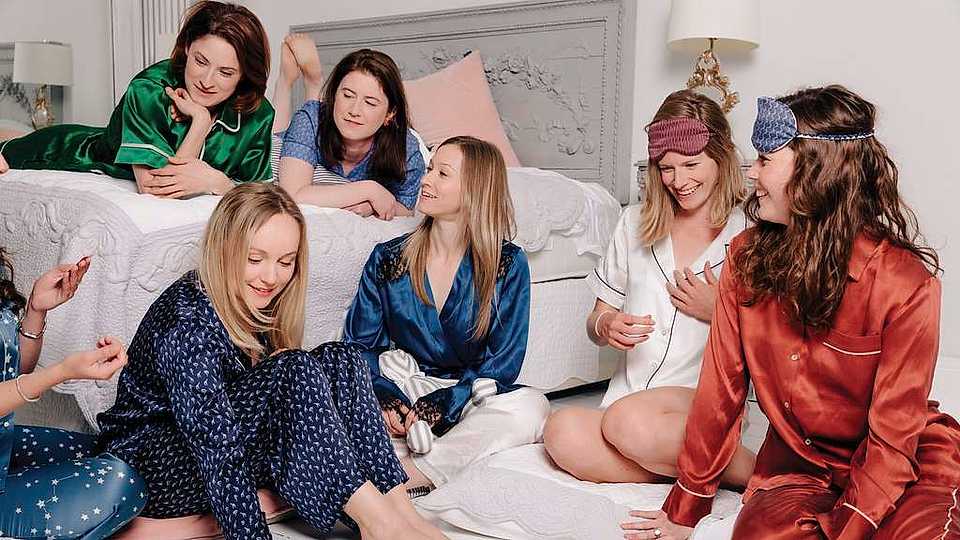 7. Games
There's something vulnerable as the night drones on, and what better way to catch up with all the goings-on with you and your friends' lives than to play a game for it. Hang on, this is the part where it gets real. Your sleepover might just be the glue to keep you and your mates for another decade or so together.