Posted by Editor in Food
on Sep 10th, 2015 | 0 comments
CNN once published an article enumerating the 50 best foods and dishes in the world. What's astonishing about the article is that the top 10 are actually Asian dishes. This goes to show how refined our Asian palate is and how well we know how to use the ingredients that nature provided for us.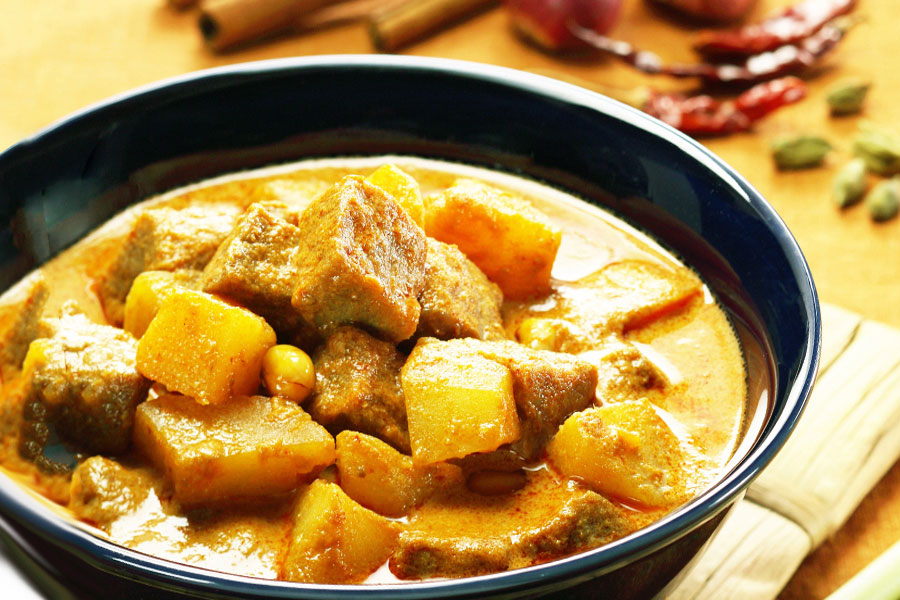 It also helps that most Asian countries have good climate to grow fruits and vegetables while having the Pacific Ocean nearby for good seafood. Here are the top 10 foods and dishes in the world.
Massaman Curry
Most commonly found in Thailand, Massaman curry is considered by many to be the best of its kind. What's most notable about the dish is that it combines different types of flavors that blend into one delicious concoction. It is sweet and spicy with a savory coconut finish from the meat.
Peking Duck
The dish that placed Beijing on the food map, the Peking duck is an impeccable dish made more so by the fact that breeders actually have to make sure that each duck is 65 days old and in good condition before they are cooked. Peking duck is best served roasted and sliced in front of the diners.
Ramen
One of Japan's greatest contributions to the culinary world, the Ramen is Japan's version of the noodle soup prepared from wheat noodles and served with fish broth, miso, soy sauce, pork, and a variety of green vegetables.
Dim Sum
Another one of China's great dishes, the term dim sum covers a wide variety of bite-sized treats that are steamed in small wooden baskets. The more popular types of dim sum are dumplings, pork buns, congee and spring rolls.
Som Tam
Aside from the Massaman Curry, Som Tam is another one of Thailand's delicious dishes. It is also known as green papaya salad and is prepared by having shredded papaya salad combined with pounded garlic and chili. The similarity of the variations end there, as it is customary in Thailand to ask for the customer's taste preferences.
Pad Thai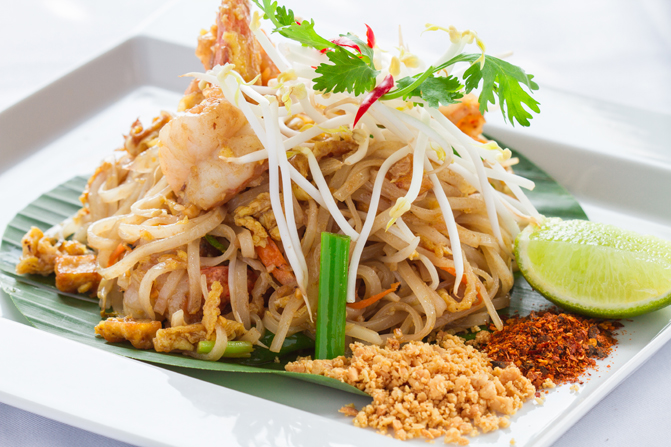 Pad Thai is a popular street food in not only in its country of origin, but also in various Asian countries as well. It is a stir-friend noodle dish that is served together with eggs, tofu, garlic, shrimp and chili. Variations contain several green vegetables and other meats.
Tom Yam Goong
Thailand seems to have the best dishes in the world as another one makes the top 10. It is a staple soup found in Southeast Asian countries. It is prepared by boiling broth together with lemon grass, lime leaves and juice, fish sauce, and chili peppers. Variations may include more vegetables and meat.
Sushi
Probably the most popular Japanese dish, sushi is rice combined or wrapped with several other ingredients like vegetables, fruits, and seafood (cooked or raw).
Nasi Goreng
The top two dishes in the world are actually Indonesian. Nasi Goreng came in close second place. It is actually stir fried rice cooked together with spices such as garlic and chili, combined with eggs and chicken, and then spiced up with a type of sweet soy sauce.
Rendang
The best dish in the world is Rendang. It is of Malay origin yet often served in Indonesia. It is served by simmering beef with coconut milk and combined with several spices including ginger, turmeric, garlic, and chili. It sounds so simple yet the combination of technique and spices makes it the best type of dish in the world.