Posted by Editor in Food
on Jun 22nd, 2014 | 0 comments
In less than a month, we are going to celebrate once again that special day we dedicate to our fathers. On the third Sunday of June, which is the 15th to be exact, we will all be celebrating Father's Day. Have you got any plans yet on where to take dad for an awesome day of catching-up and good dining? If you haven't got any yet, then consider these restaurants which are the ideal setting for a value-for-your-money, casual, family bonding.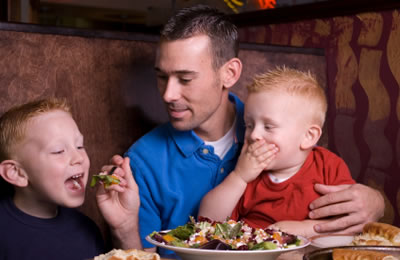 Grub
This non-pretentious restaurant is perfect for lunch or dinner. Located at 510, Ang Mo Kio Avenue 1, Grub is firm in its mission to serve only good-quality food while upholding their social responsibility. Thus, the produce they serve are as natural as possible and the meat, poultry, and seafood that they have are sourced from responsible farmers and fishermen who grow their animals free-range and without antibiotics or growth hormones.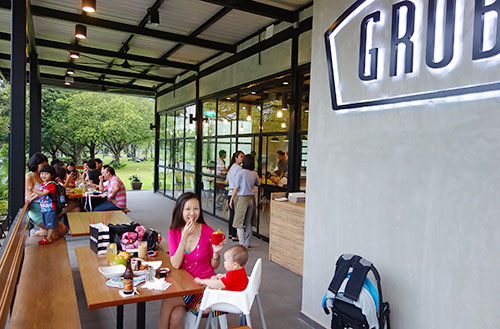 The result of such careful selection of food ingredients is no less than the freshest, great-tasting menu you could ever want for such an affordable price. Grub is indeed the perfect place to treat dad to some scrumptious meals without worrying about his health. They specialize on burgers so there definitely won't be any shortage on choices. They've got Grub cheeseburger, pork steak burger, and crispy fish burger. Other than that they also have chicken steaks, pastas, and their perfectly tender and moist slow cooked pork belly.
Two Fat Men
Don't worry, just because the restaurant's name says it doesn't mean your dad's going to become a fat man too. Based on the name alone, you'd automatically assume that this is a Western restaurant. Technically that's correct, but the story doesn't actually end there because aside from serving burgers, which are standard Western food, they also serve Thai food. That's quite an odd combination right?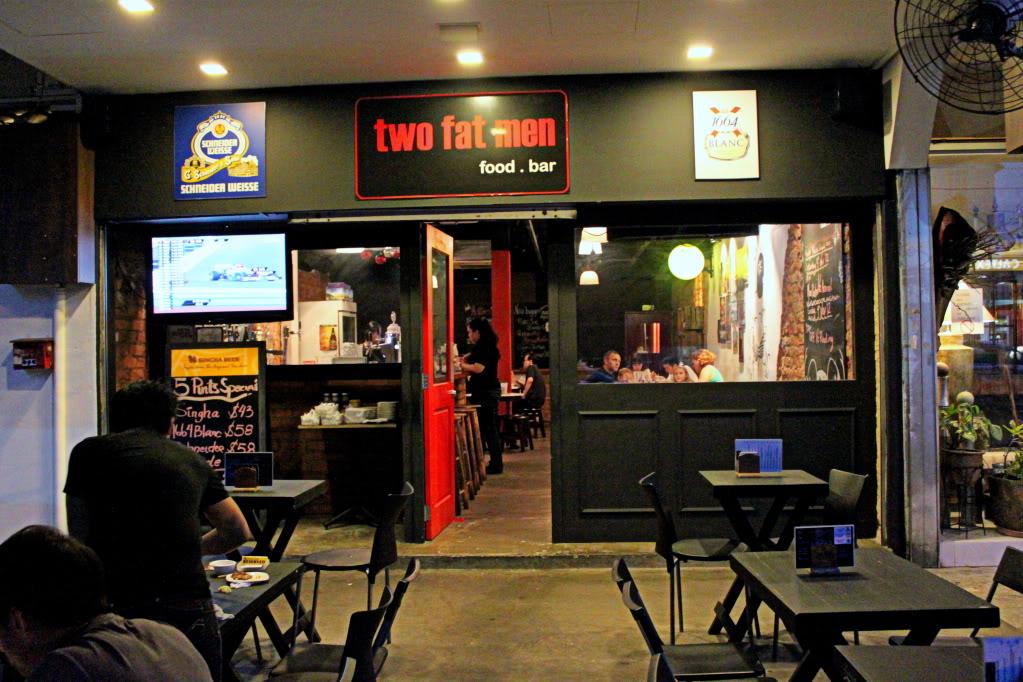 Regardless of whether you prefer Thai food or burgers, Two Fat Men still is the right place because their Thai cuisines and juicy burgers are all worthy of praise. For a taste of Thai food, they've got the classic som tam (papaya) salad, basil chicken fried rice, and the meat lovers' grilled pork neck. So, if dad can't decide on whether to eat Thai food or burgers for dinner, then take him to Two Fat Men at 376 East Coast Road and let him have both!