Posted by Editor in News Channel
on Jul 22nd, 2013 | 0 comments
Your skin will be with you until the end of time so the least thing that you can do is take care of it. There are many people that are very conscious of their skin. If you belong to this group, there is nothing wrong with that. You can do the following steps to pamper your skin: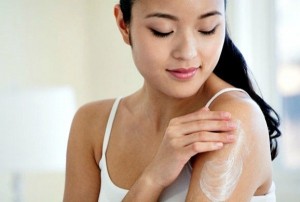 Hydrate
Make sure to drink a lot of water. 8 or more glasses a day can do the trick. It can give the skin a healthy and glowing effect. Aside from that, water can reduce chances of heatstroke.
Bath and apply lotion
Taking a bath will do your skin good. If you have tea bags, you can choose to add at least three teabags to your water. After your bath, don't forget to apply your lotion.
Skin regime  
Establish a skin regime. It is up to you if you want it before or after you sleep. You need to put cleansing toner and moisturizers. When going outside, you need to put sun block. Whatever happens, stick to your routine for better results.
Shave
Shave unnecessary hairs. The hair will soften if you shave while bathing. When shaving, use a foaming gel as a replacement for soap. Soaps can dry the skin and it can cause irritation.
Good news for Singaporeans because the National Skin Centre launched the Patient Health Portal. If you have concerns other than skin maintenance and pampering, you can always refer to the portal. The portal is an online system which permits patients to access some portion of their health records. Patients will now know remotely doctor's schedules, prescriptions, diagnosis, allergies and more importantly the courses of action of National Skin Centre. The portal also allows the patients to email questions to the healthcare team. It is said that the response is without delay.