Posted by Editor in News Channel
on Jul 19th, 2013 | 0 comments
If modern cinema has the Academy Awards, online social media has the Social Star Awards. Expected to be a spectacular show, this awards night will give recognition to the biggest players and movers in social media sites like Facebook and Twitter, bestowing a total of 288 awards on a wide range of categories.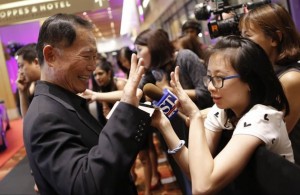 Award Origins
This event is organized by Starcount, a media company based in Singapore that tracks the hottest trends in popular social media sites. Following the posts, tweets and other activities of over 1.7 billion Internet users, Starcount aims to honor the biggest names and brands in the sphere of social media.
Event Line Up
The Social Start Awards gala – will be held at the Marina Bay Sands on May 23. The ceremony will run for 24 hours and can be streamed live on YouTube. This even will be followed by the 2-day Singapore Social Concerts to be held at the Meadows, Gardens by the Bay.
Who's Expected
Befitting the grandness of the occasion, the awards show will feature performances from some of the most popular acts today: the all-Asian girl group Blush, American rock band Aerosmith, pop singer Carly Rae Jepsen, The Voice judge and soul artist CeeLo Green, and the biggest Internet sensation last year Korean pop artist Psy. Other expected attendees include DJ Seb Fontaine, rapper SkyBlue and actor George Takei.
Partner Companies
Social Star Awards 2012 is held in partnership with YouTube, YourSingapore, Portal A and Google. Starcount's official media partners in Singapore are The Straits Times for print and HOTFM 91.3 and KISS 92FM for radio. Tickets prices start at S$150 and are available in Starcount's official website.